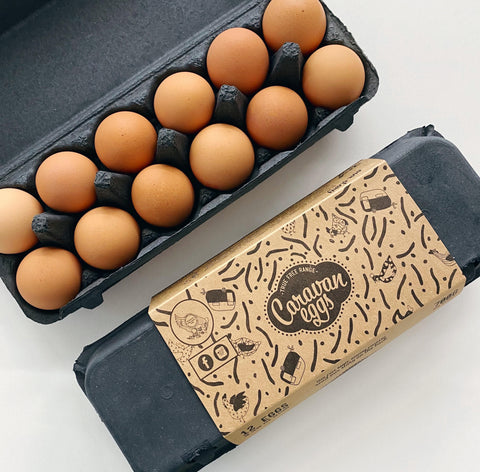 Caravan Eggs
Caravan Eggs Dozen 700g
True free range roaming chickens!
From family owned and operated in Dundonnell, South West Victoria, where the hens are stocked at a maximum 90 birds per/ha ensuring they have unrestricted access to come and go from their home, the 'chicken caravan'.
90 hens per hectare. 
12 x in a carton. 700g.
Please note: Due to this being a perishable product, it us unable to be shipped via Australia Post. It will be removed from your cart before checkout if you are choosing shipping for your order. (Click + collect and local Geelong deliveries will be able to receive this product).
Checking local availability