About Us
Welcome!
Valerie's Pantry is a small family business in Belmont, Geelong. 
Owned by Katherine Reynolds, Valerie's Pantry was opened back in June 2017 and is a wholefoods store with a difference. The store is named after Katherine's Nan - Valerie. 
Valerie's Pantry is a place where you can source package free wholefoods that are incredibly fresh, reasonably priced, accessible, and in a beautiful shopping environment. 
Our store features an incredible selection of bulk wholefoods, liquids, teas, spices, and home and beauty products. As well as local meats, eggs, fridge items, pantry essentials, vegan goodies, non toxic and chemical free home and body products. All of which are available in store here in Geelong, or through our online store. 
Our shop aims to help you reduce the waste in your household. We are all about slowing down, being mindful and taking your time. We're not like supermarkets.. our space is quiet, calm, and thoughtful.
We aim to cater to as many people as we can, from people wanting to reduce their waste and the plastic in their household, to others wanting to connect with where their food is coming from, to people wanting to transition to a more healthy lifestyle, or people wanting to eliminate toxins and chemicals from their body and home.
When shopping in store at Valerie's Pantry, you are absolutely welcome to bring in your own jars, containers, cloth bags, tins, ice-cream tubs, tuppaware (whatever you've got!), and refill them. We simply weigh your containers first, and once you've filled them we'll deduct the weight off during your transaction. It's so simple!
We wish to be a retailer with a difference, celebrating our community, food and the environment, being a store you feel good about.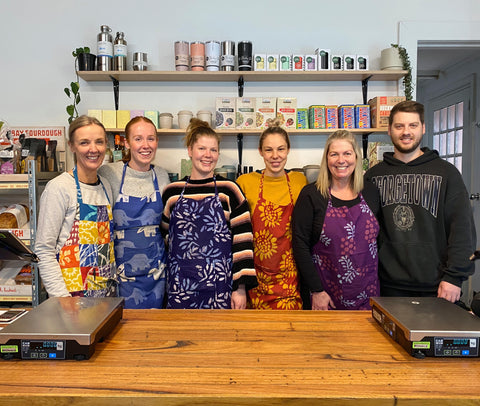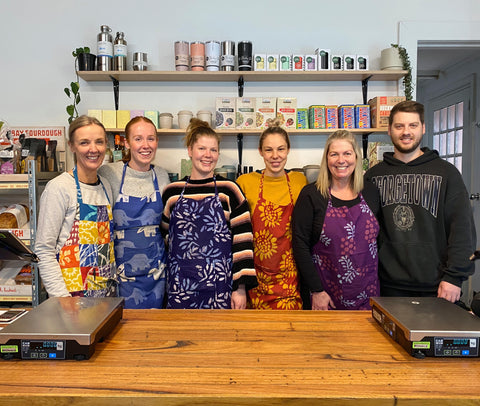 Learn more about Valerie's Pantry!
We strive to offer you the best products, service and experience.