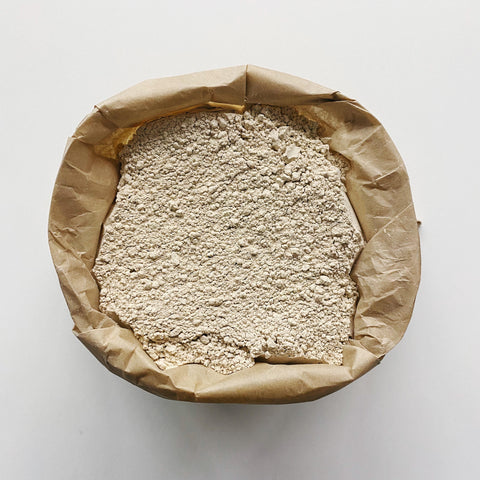 Valerie's Pantry
Bentonite Clay Organic
Organic bentonite clay is formed from volcanic ash which has been trapped for eons. It is sourced from a natural deposit in Australia. When mixed with water it blends to a silky smooth texture, soft and silky to the touch.
You can use bentonite clay to soak in the bath, for a foot soak, as a face mask, in toothpaste. With any of these methods, do not use metal utensils or storage as this could reduce its potency. 
Compliant to Food Standards Australia & NZ. Not tested on animals, vegan friendly, allergen free. No added colourings, fragrances or flow agents. 
Ingredients: 100% bentonite clay
Country of Origin: Australia
Checking local availability