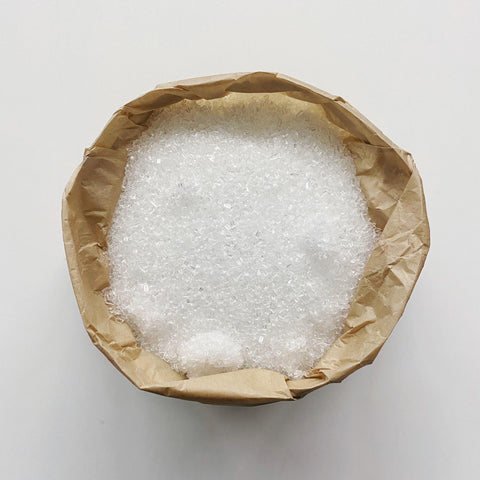 Valerie's Pantry
Epsom Salts
Epsom salts are hugely popular for soaking in the bath, or also for household use.
These salts have a variety of uses, but are best known for soothing aching sore muscles in the bath, or just to relax in! Simply add 1-2 cups to a warm bath and allow it to dissolve by mixing it through the water well, then jump in and relax! Try adding a few drops of your favourite essential oil as well. (Note: not food grade). 
1 cup - roughly 230g. 
Ingredients: Magnesium sulphate
Country of Origin: Produced in China
Checking local availability