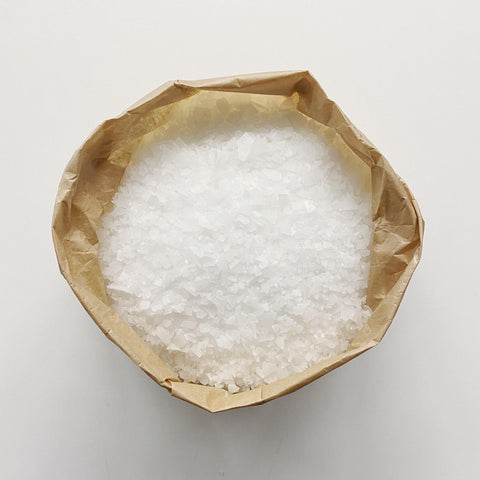 Valerie's Pantry
Magnesium Chloride Flakes
These magnesium chloride flakes are harvested from the Tibetan Plateau, a remote pristine lake towering 3,200 meters about sea level. Harvested naturally, and dried naturally utilising natural solar energy. These flakes are chemical free, with no fillers or additives, no added colours or fragrance.
Quality high grade magnesium chloride flakes may be used in bath soaks, salt scrubs, foot soaks, or combined with essential oils.
Please note, place your magnesium flakes into a container or jar. Depending on quantity ordered, we may pack these into a reused plastic container as they seep through paper bags. 
Ingredients: Magnesium chloride flakes
Country of Origin: Product of the Tibetan Plateau
Checking local availability