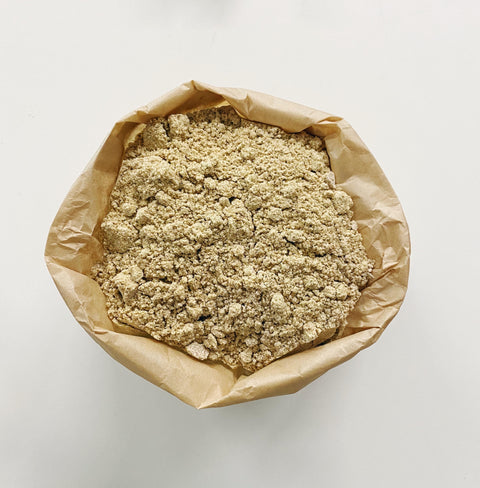 San Elk
Beef Bone Stock Powder Organic
This organic beef bone stock powder is from our friends at San Elk, which is handcrafted and made with dehydrated beef bone and finely ground vegetables, herbs, spices blended together with a mixture of ingredients to create a natural, nutritious and flavoursome stock.
San Elk uses boiled dehydrated beef bones in their stock, which is milder in flavour and also lighter in colour.
No preservatives or additives or used. Gluten free, yeast free. 
Ingredients: Sea salt, corn flour*, raw sugar*, olive oil*, beef bone*, mushroom*, turmeric*, tomato*, onion*, garlic*, cracked pepper*, parsley* and nutmeg*. Certified organic ingredients
Country of Origin: Made in Australia from local & imported ingredients
Checking local availability