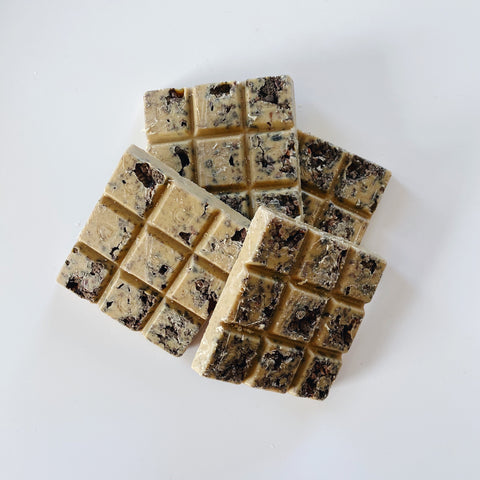 Loving Earth
Cookies N Cream Chocolate Organic
Mylk and cookies come to town. Crunchy gluten-free chocolate cookies in the creamiest of plant-based White chocolate.
Familiar yet decadent, this chocolate embraces the iconic cookies-n-cream tradition, with a vegan twist. Creamy white chocolate, with generous sprinkles of gluten-free crumbled chocolate biscuit.
Plant based, dairy free, vegan friendly, gluten free. (Contains tree nuts, not suitable for people with tree nut allergies). 
Ingredients: Coconut milk powder* (coconut milk*, maltodextrin*), cacao butter*, evaporated coconut nectar*, chocolate cookies (10%), [tapioca flour, chickpea flour, sugar, cocoa solids (cocoa butter, cocoa powder), rice bran oil, sodium bicarbonate, salt], raw cacao nibs*, vanilla powder* (0.2%), pink lake salt, almond*, hazelnut*, cashew*. 38% min cacao.
Checking local availability