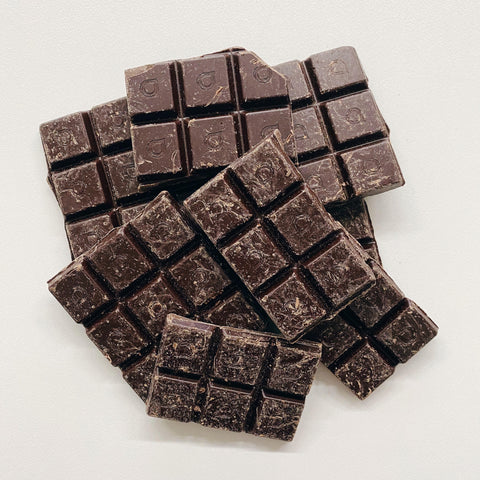 Loving Earth
Dark Chocolate 72% Organic
We are obsessed with chocolate here at Vals - especially when it's from our friends at Loving Earth!
This chocolate is a lovely 72%, is plant based and organic. You can eat it as is (we don't judge how much you eat!), or bake with it, chopping it roughly to use as choc chips, or melt it as well. It's incredibly versatile and delicious!
Plant based, dairy free, vegan friendly, gluten free. (Contains tree nuts, not suitable for people with tree nut allergies). 
Ingredients: 72% raw cacao beans*, 28% evaporated coconut nectar*, cashew*, hazelnut*, almond* *Certified organic ingredients
Country of Origin: Made in Australia (Melbourne) from local & imported ingredients
Checking local availability