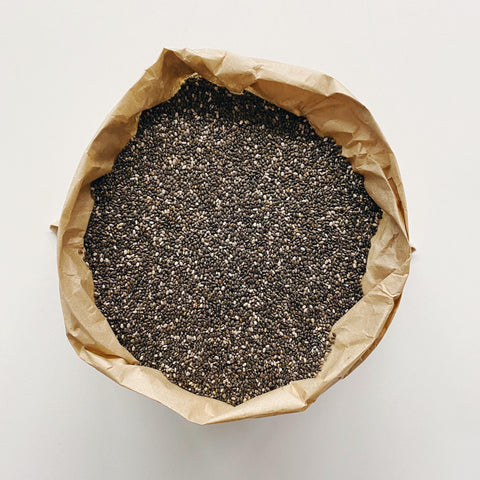 Valerie's Pantry
Chia Seeds Black
Chia seeds are one of our absolute favourites!
They can be a great boost to your diet, with an excellent source of fibre, high level of protein, keeping you fuller for longer. They are one of the richest plant sources of essential omega-3 fats. You can use chia seeds to replace eggs in recipes, too! They expand to 6 times their size when they come into contact with water, creating a gel like consistency. 
Naturally gluten free, dairy free, vegan friendly. 
1 cup - Roughly 170g.
Ingredients: Black chia seeds
Country of Origin: Australia
Checking local availability