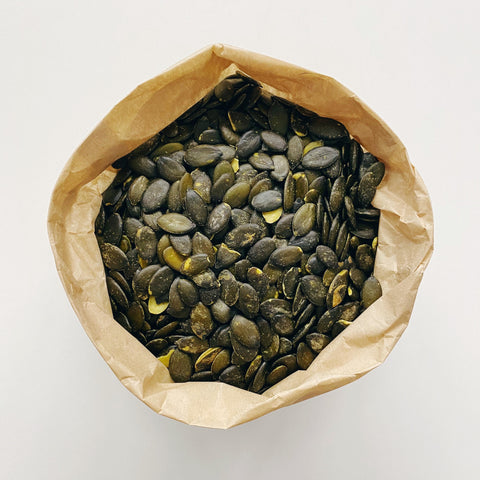 Pepo Farms
Pumpkin Seeds Biodynamic
A product we are so proud to stock! Australian Pumpkin Seed Company's raw pumpkin seeds are activated to you get extra natural enzymes and protein when eating them. You can eat as a snack, sprinkle over breakfast or salads.
Grown using organic and biodynamic farming practices, these pumpkin seeds are super nutty in flavour, and are an absolute must try!
1 cup - Roughly 140g.
Ingredients: Biodynamically grown pumpkin seeds
Country of Origin: Australia
Checking local availability