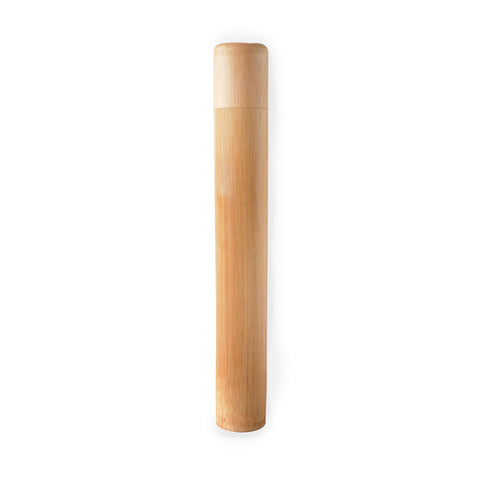 Brush It On
Brush It On Bamboo Toothbrush Travel Case
This plastic free toothbrush travel case is made of sustainable bamboo. 
Super light and adorable, this accessory is perfect for carrying your toothbrush around in a hygienic way. The case features a secure lid and airflow holes at the top and bottom to help keep your bamboo toothbrush dry. 
100% compostable and natural. 
Checking local availability