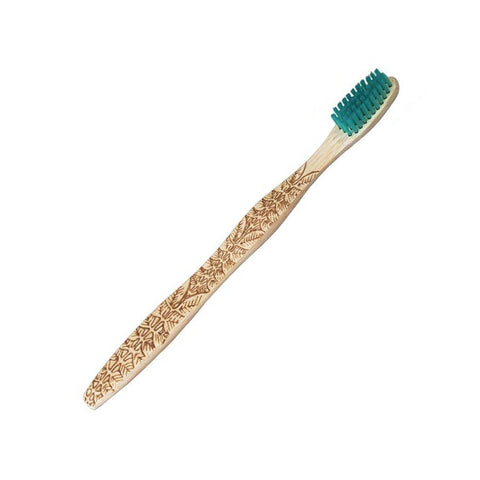 Brush It On
Brush It On Bamboo Toothbrush - Tarzan
Tarzon directly supports World Land Trust to help them create permanently protected nature reserves across the world. It was designed by Samuel Humphreys to help combat deforestation. 
The bamboo toothbrushes are made from high quality sustainable MOSO bamboo, purposefully crafted to support conservation projects of your choice. Their handles are ergonomically designed for a great brushing experience and are fully compostable. 
The soft gentle bristles are made of durable Nylon 6. Please break off the bristle head or remove the bristles with pliers before composting the handle.
Adult size, vegan, compostable. 
Checking local availability