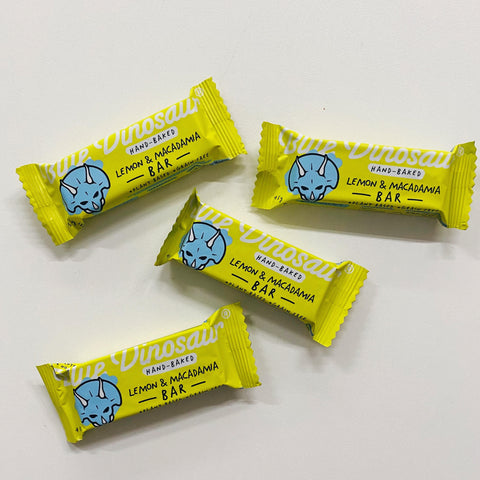 Blue Dinosaur
Blue Dinosaur Snack Bar - Lemon & Macadamia
Hand-baked, plant based, grain free snacks made from only 5 real food ingredients.
Made with macadamias, coconut and organic cold-pressed lemon oil, this bar tastes just like your Grandma's lemon slice!
Plant based, grain free, gluten free, soy free, dairy free, preservative free. No added sugars or sweeteners. 
1 x 45g bar. 
Ingredients: Organic Coconut, Dates, Macadamia Nuts (10%), Organic Coconut Oil, Organic Lemon Oil (0.2%)
Checking local availability