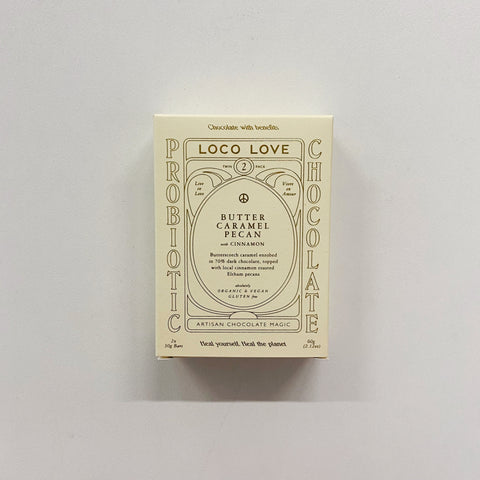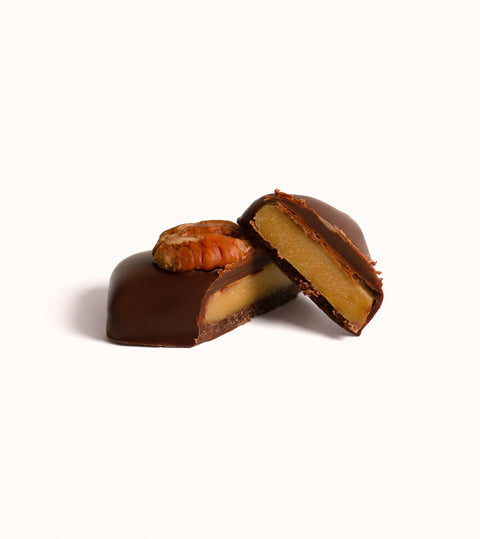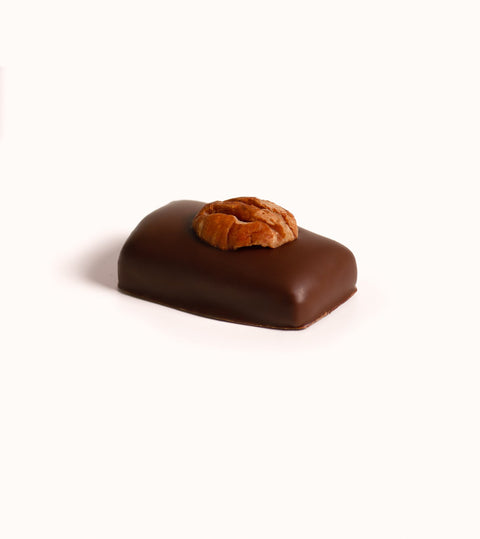 Loco Love Chocolate
Loco Love Chocolate Butter Caramel Pecan 70g Twin Pack
The best refined sugar free and vegan butterscotch caramel you have ever tasted; enrobed in 70% rich bittersweet dark chocolate.
Twin Pack.
Organic, Vegan, Gluten Free, With Probiotic. 
Ingredients: Cacao paste, Coconut blossom sugar, Cacao butter, Brown rice syrup, Pecans (3.2%), Coconut milk, Maple syrup, Cinnamon (0.5%), Cold pressed caramel extract (0.1%), Probiotic powder (Bacillus coagulans) (0.09%), Australian sea salt, Cacao solids 48.5%, Contains pecans. All ingredients organic unless otherwise noted. Some ingredients may be processed in a facility that manufactures milk products.
Checking local availability