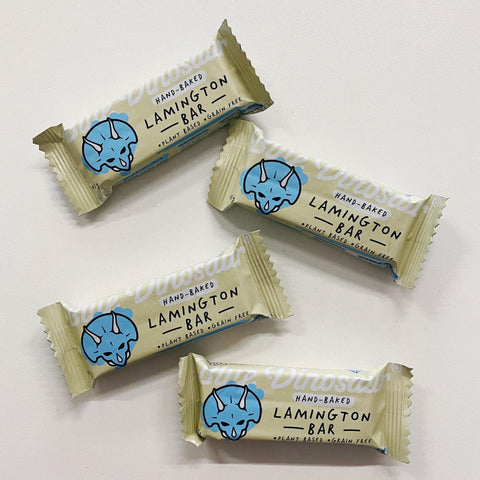 Blue Dinosaur
Blue Dinosaur Snack Bar - Lamington
Hand-baked, plant based, grain free snacks made from only 5 real food ingredients.
Made with raw organic cacao, organic vanilla bean, and organic coconut, this bar will change your perception of what health food should taste like. It is made with only five wholefood ingredients but tastes just like a lamington!
Plant based, grain free, gluten free, soy free, dairy free, preservative free. No added sugars or sweeteners. 
1 x 45g bar. 
Ingredients: Organic Coconut, Dates, Raw Organic Cacao, Organic Coconut Oil, Organic Vanilla Bean Powder
Checking local availability