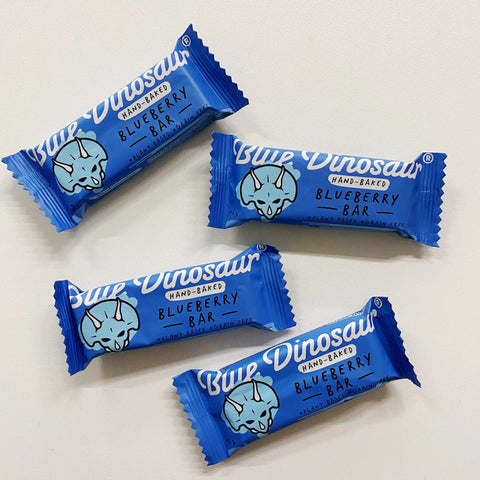 Blue Dinosaur
Blue Dinosaur Snack Bar - Blueberry 45g
Hand-baked, plant based, grain free snacks made from only 5 real food ingredients.
With 13% of this bar being made from Australian blueberries, and a further 12% being made from Australian macadamia nuts, this bar doesn't taste like bubble-gum or soft drink, rather it is sweet, with a wholesome, earthy, blueberry flavour.
Plant based, grain free, gluten free, soy free, dairy free, preservative free. No added sugars or sweeteners. 
1 x 45g bar. 
Ingredients: Dates, Organic Coconut, Blueberry Powder (13%) (from 100% Blueberries), Macadamia Nuts, Organic Coconut Oi
Checking local availability