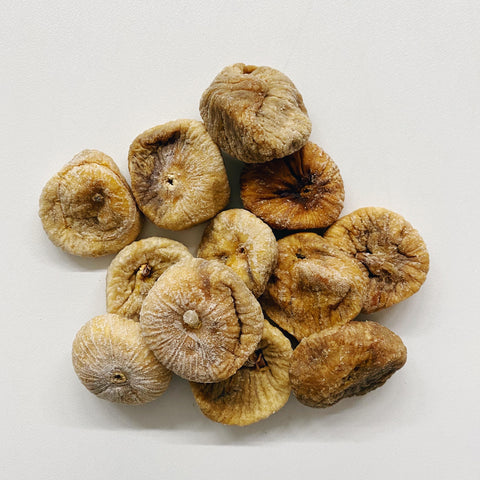 Valerie's Pantry
Dried Figs Organic
Figs are an excellent breakfast companion, or a simple snack.
They are plump, juicy and an excellent source of fibre. An excellent addition to your cheese board! 
A white sugar coating appears on figs over time as a natural result of storage. It is harmless and does not affect fruit quality. It is completely edible but can be washed off in warm water if preferred. 
Naturally gluten free, dairy free, vegan friendly. 
1 cup - roughly 150g. 
Ingredients: Organic dried fig
Country of Origin: Turkey
Checking local availability