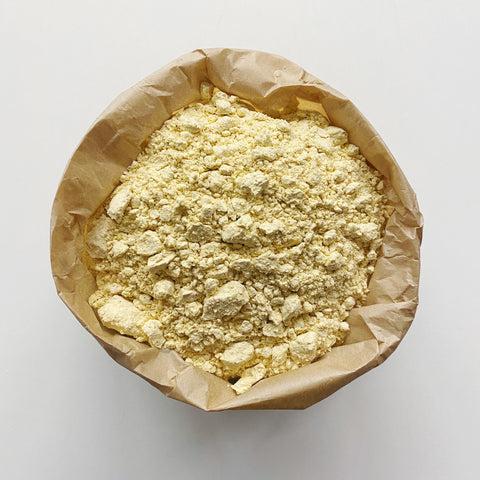 Valerie's Pantry
Besan Flour Organic
Organic besan flour (also known as chickpea or gram flour), is simply made from ground chickpeas.
It has a beautiful savoury flavour, and is naturally free from gluten. It has a lovely yellow colour, and is protein rich.
Naturally gluten free, dairy free, vegan friendly. 
1 cup - Roughly 150g.
Ingredients: Organic chickpeas
Country of Origin: Australia
Checking local availability