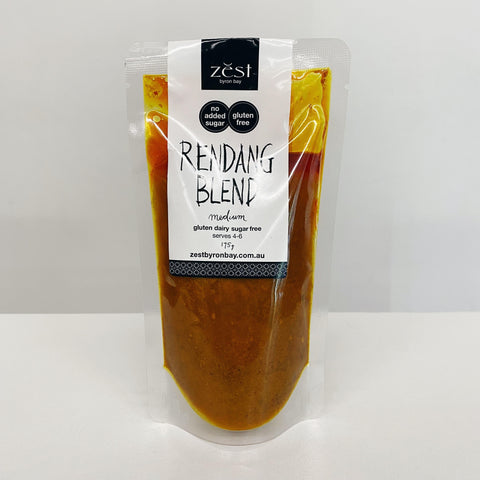 Zest
Zest Rendang Blend
A sumptuous and authentic flavour of Indonesia. 
Zest uses fresh lemongrass, galangal, ginger and tamarind to create this delicious curry. Simply follow the recipe on the back of the packet and in 2 hours you'll have an amazing dish that will become a family ritual! 
Gluten free, dairy free, vegan friendly, no added sugar. 

Ingredients: Filtered water, sunflower oil, vinegar, garlic, ginger, galangal, lemongrass, chilli, turmeric, cumin, coriander, paprika, salt, pepper, citric acid, guar gum
Country of Origin: Made in Australia from local & imported ingredients
Checking local availability