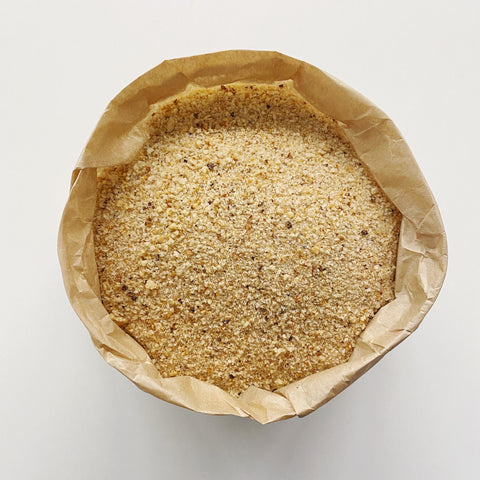 Zeally Bay Sourdough
Zeally Bay Organic Bread Crumbs
An absolute favourite of ours! Made by our friends down the surf coast highway at Zeally Bay Sourdough, be sure to get stocked up on these bread crumbs.
They are made from real sourdough bread, and have a distinctive flavour. Zeally Bay's sourdoughs are handmade true to traditional long fermentation methods.
1 cup - Roughly 150g.

Ingredients: Flours* (white wheat flour, Powlett Hill stoneground sifted wheat flour), twice filtered 'grander' water, sourdough culture*, natural sea salt, natural vitamin C. *Certified organic ingredients
Country of Origin: Australia
Checking local availability