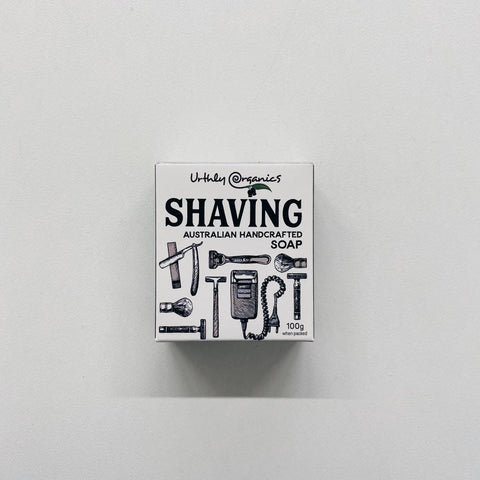 Urthly Organics
Urthly Organics Shaving Soap
A wonderful zero waste addition to your bathroom! An excellent alternative for a great shave. 
Keep soap well drained for maximum usage. For best results, lather with hands or use with a shaving brush. 
Made with love using saponified coconut oil, olive oil, castor oil, macadamia oil, hempseed oil, jojoba oil, and essential oils (lavender, lemon myrtle, bergamot, aniseed and cedar wood). 
Urthly Organics is handcrafted in small batches in central Victoria. 

Ingredients: Saponified oils (coconut, olive, *castor, *macadamia, *jojoba, *hempseed), essential oil (bergamot, cedar wood, ,lemon myrtle, aniseed).
Checking local availability