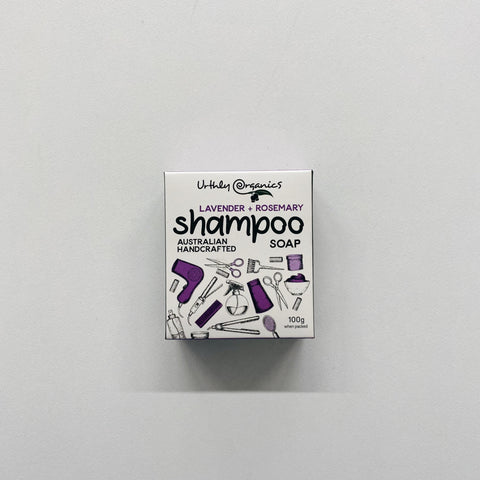 Urthly Organics
Urthly Organics Shampoo Bar Lavender + Rosemary
A lovely plastic free shampoo bar! Excellent for any hair type! 
Wet hair and rub soap over to generate a lather, rinse and repeat 3 times. For a conditioning rinse, add 1/4 cup of apple cider vinegar to a litre of water, after washing with your shampoo bar, pour over hair and rinse with water. 
Handcrafted with love in central Victoria using saponified coconut, macadamia oils, organ oil, jojoba and walnut oil with Australian green clay, Victorian artesian salt and essential oils. 
Ingredients: Saponified oils (coconut, olive oil, walnut, *macadamia, *argan, *hempseed), Victorian artesian salt, Australian green clay, essential oil (lavender, rosemary).
Checking local availability