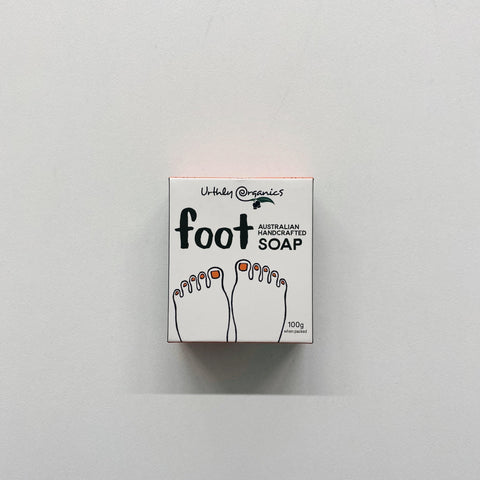 Urthly Organics
Urthly Organics Foot Soap
Helps to prevent dry, cracked heels when used everyday. Wonderful essential aromas for that perfect foot spa! 
Lovingly made with 100% saponified coconut oil, sodium bicarbonate, activated coconut carbon, peppermint and lavender essential oils. 
Urthly Organics is handcrafted in small batches in central Victoria. 
Ingredients: Saponified oils (coconut), sodium bicarbonate, essential oil (lavender, peppermint), activated coconut carbon.
Checking local availability