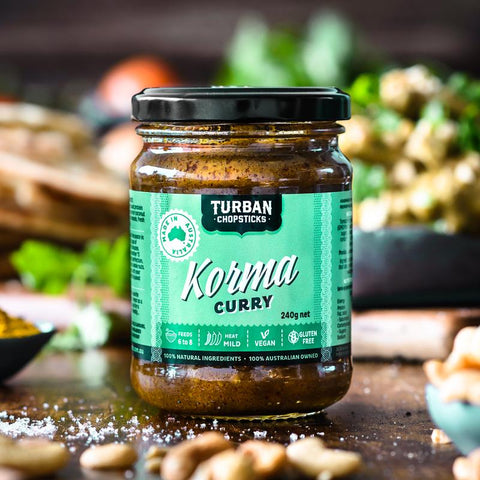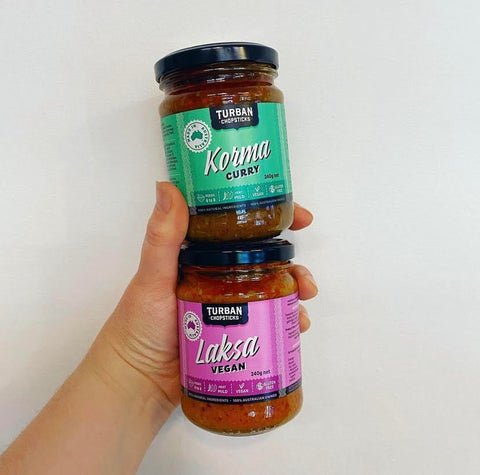 Turban Chopsticks
Turban Chopsticks Curry Paste - Korma
This creamy mild Korma curry is what dreams are made of. A thick and luscious curry, packed full of immune boosting spices and loaded with turmeric, this family favourite will become the hero of your weekly curry night.
Add tablespoons of the paste to your favourite meatball/kofta recipe for juicy results and soak up with naan bread or steamed rice. Smear as a base on pizzas, wraps and cheesy toasties for a twist. Slow cooker, oven and very kid friendly!
Gluten free. 
Ingredients: Tomatoes, onion, Australian canola oil (GMO free), water, garlic, salt, ginger, raw sugar, vinegar, fresh roasted spices, coriander, turmeric powder, paprika, chillies and black pepper.
Checking local availability