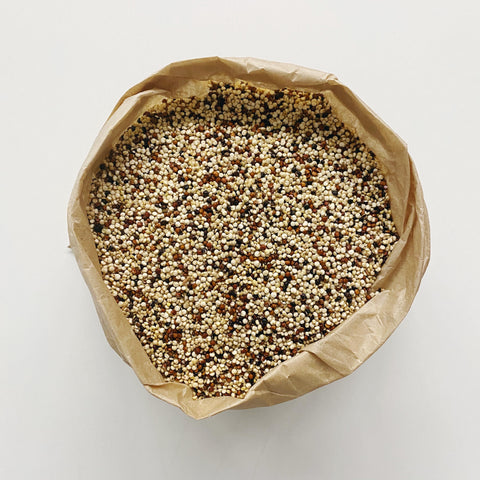 Valerie's Pantry
Tri Colour Quinoa Organic
Organic tri colour quinoa is a mix of white, black and red quinoa.
It is a great alternative to rice, and is super easy to cook! Simply add 1 cup quinoa to 2 cups water to a pan. Bring to the boil and let simmer for 10 minutes until the water has disappeared and it's nice and fluffy.
Naturally gluten free, vegan friendly. 
1 cup - roughly 205g. 
Ingredients: Organic white, red and black quinoa seed
Country of Origin: Bolivia
Checking local availability