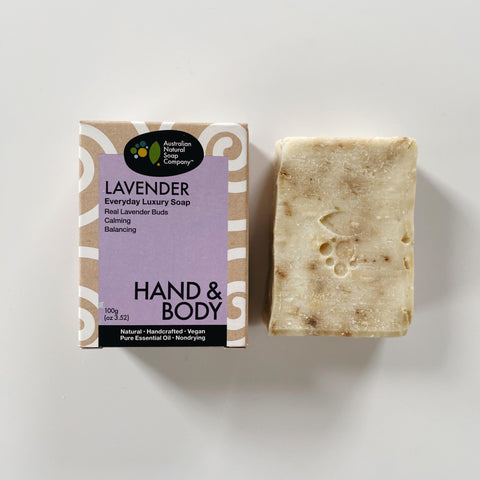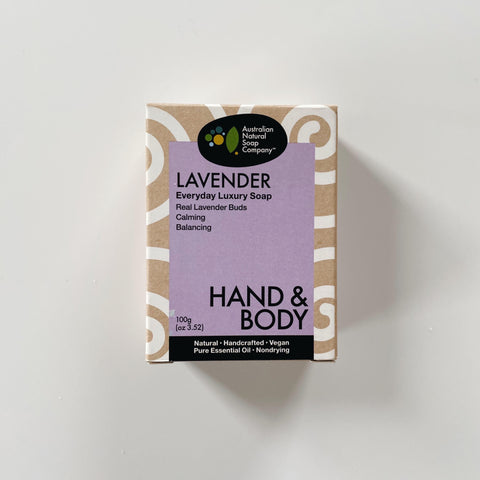 The Australian Natural Soap Company
The ANSC Lavender Soap
The Australian Natural Soap Company's soaps are handmade in Melbourne. They are palm oil free, cruelty free + vegan.
This soap contains real lavender buds that are gently exfoliating, and a scent that is relaxing and invigorating at the same time.
Ingredients: Sodium olivate, (olive oil), lavendula latifolia (lavender), oil, dried lavender spike.
Checking local availability