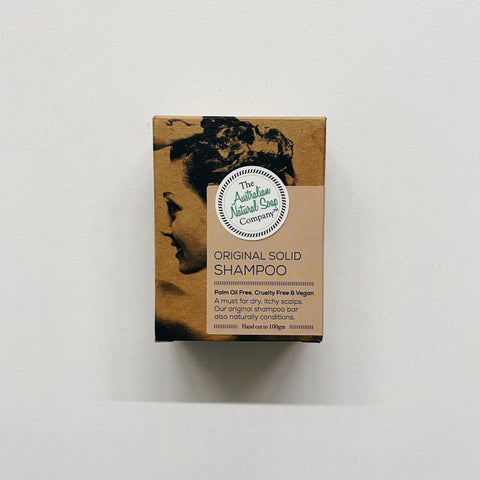 The Australian Natural Soap Company
The ANSC Original Solid Shampoo Bar
The Australian Natural Soap Company's soaps are handmade in Melbourne. They are palm oil free, cruelty free + vegan.
The ever-popular Original Solid Shampoo bar is made using only pure plant oils and essential oils.
An all-natural, plastic free shampoo that thoroughly cleans your hair and leaves it soft and shiny.
Ingredients: Saponified coconut oil, saponified sweet almond oil, saponified grapeseed oil, saponified olive oil, petitgrain oil, patchouli oil & mandarin oil
Checking local availability