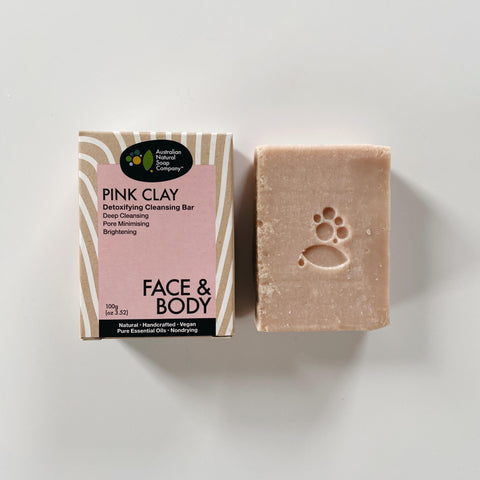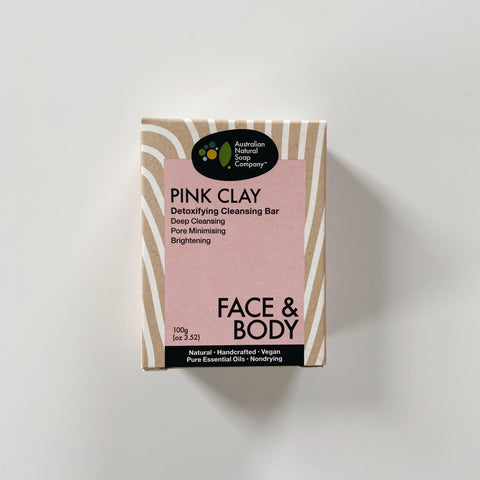 The Australian Natural Soap Company
The ANSC Australian Pink Clay
The Australian Natural Soap Company's soaps are handmade in Melbourne. They are palm oil free, cruelty free + vegan.
Gentle for all skin types including sensitive skin.
Australian Pink Clay is a great detoxer, helping to tighten and purify pores – leaves your face and body perfectly smooth and clean.
Ingredients: Saponified macadamia oil, Australian pink clay, himalayan cedar wood oil & lemongrass oil
Checking local availability