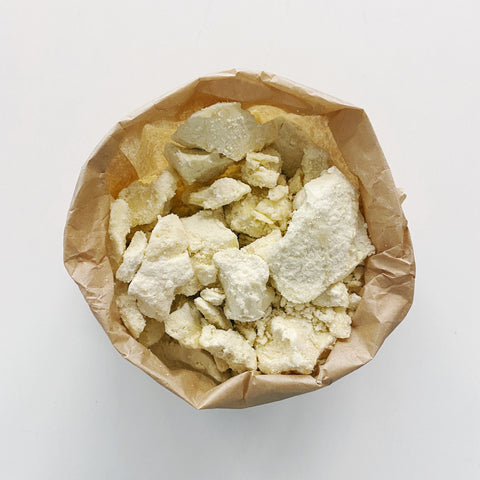 Valerie's Pantry
Shea Butter
Our unrefined organic shea butter is so, so beautiful. Shea butter is the perfect addition to your cosmetics and toiletries. The high concentration of fatty acids and vitamins bring life back to tired, dry skin and can help balance natural facial oils. It can soften, calm and protect skin from dryness and inflammation. You can make your own creams, butters and soaps with shea butter.
This shea butter comes from the Northern part of Ghana and is sourced directly from women's cooperatives that operate within the region. Know that purchasing shea butter is supporting a fair trade system, where employees are paid above and beyond average wage, and are provided with better working conditions.
This product is 100% pure and certified organic by EcoCert.
1 cup - roughly 215g. 
Ingredients: Organic unrefined shea butter
Country of Origin: Ghana
Checking local availability