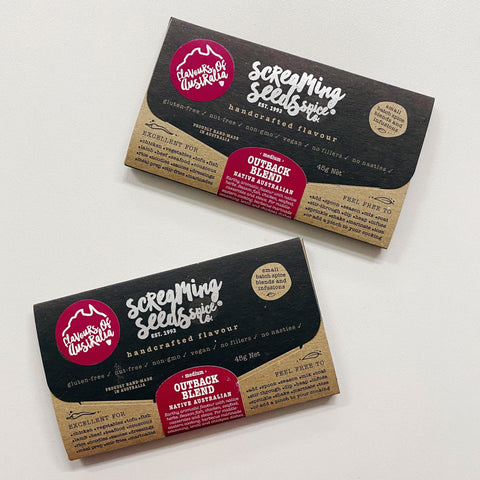 Screaming Seeds
Screaming Seeds Outback Blend
45g. Gluten free, nut free, vegan, no fillers, no nasties. 
Native Australia. Medium spiced.
Bursting with exotic earthy flavours - rich in aroma and colour.
Use to add richness to soups, sprinkle in pasta sauces, roasted veggies, add to stews and casseroles, add as a seasoning for rice, noodles and couscous. 
Ingredients: Cumin seeds, coriander seeds, garlic, cardamon seeds, turmeric, cinnamon quills, sea salt, cayenne pepper, native mint, island celery
Checking local availability