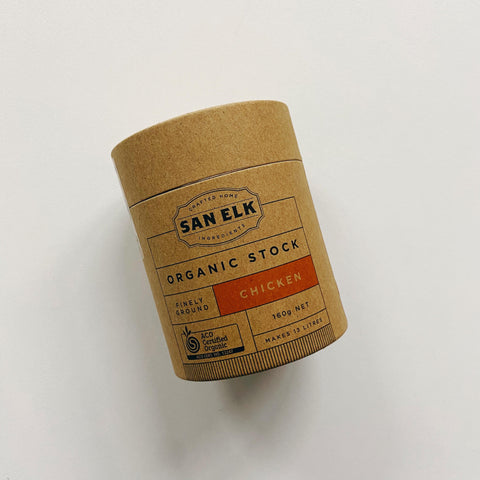 San Elk
San Elk Chicken Stock Organic
This certified organic artisan chicken stock is made with dehydrated chicken and finely ground vegetables, herbs and spices to provide a rich and natural flavour when added to your meals. 
This stock is made from the highest quality raw ingredients available and that all of the essential nutrients are retained. Dehydrated chicken is used in the stock, with no use of colours, preservatives or additives. 
160g cardboard canister. 
Ingredients: Sea salt, corn flour*, raw sugar*, olive oil*, onion*, chicken, turmeric*, tomato*, garlic*, parsley*, cracked pepper* and nutmeg*. *Denotes certified organic ingredients
Checking local availability