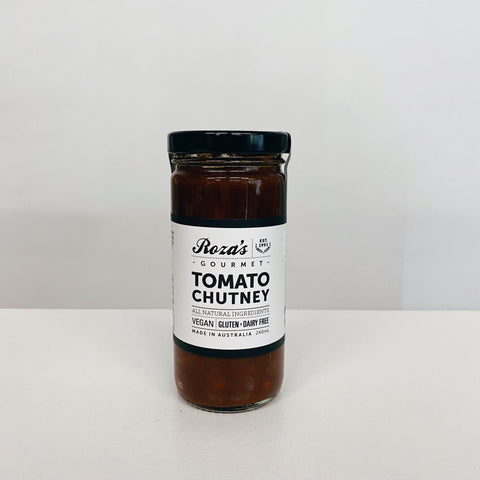 Roza's Gourmet
Roza's Gourmet Tomato Chutney
Made in the traditional style with sultanas and spices, you can serve this chutney as a side to your filo, quiche, pie or sausages, enjoy on a sandwich or burger, or serve warmed with your lamb and vegetables. 
It's always handy having a nice chutney in the fridge! 
Vegan, dairy free, gluten free. 
Ingredients: Onion, crushed tomato (33%) (tomato, tomato juice, natural food acid (citric)), brown sugar, tomato paste (6%) (tomato, salt), white vinegar, sultana, curry powder, chilli sauce, salt, allspice, ground clove
Checking local availability