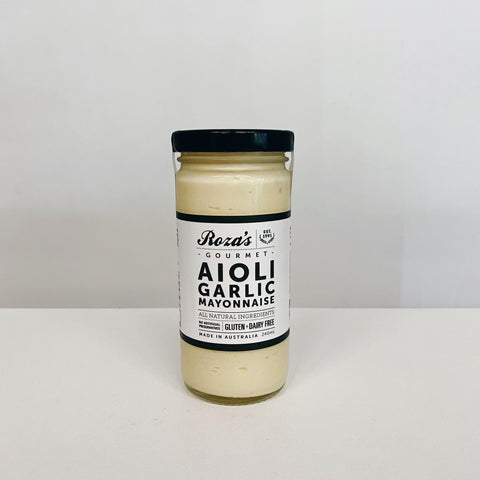 Roza's Gourmet
Roza's Gourmet Aioli Garlic Mayonnaise
This sauce is for the real garlic lovers. 
It's smooth, creamy, slightly sweet, and has a great texture from all the real chunks of garlic throughout. Most popular for use on French fries it remains a delicious mayonnaise for sandwiches, meats, salads, and seafood; a great accompaniment to any meal. 
No artificial preservatives, gluten free, dairy free. 
Ingredients: Canola oil (non GM), free range eggs, honey, mustard, garlic (3.7%), white vinegar, lemon juice, salt
Checking local availability