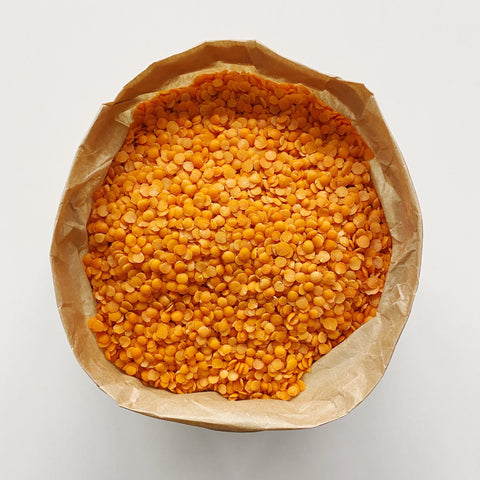 Valerie's Pantry
Red Split Lentils
Red split lentils are one of our best sellers! They are hugely popular due to their speedy cooking time. When cooked, they form a puree, making them more suited to making dhal and soup.
They add a heap of nutrition and a unique texture.
Naturally gluten free, vegan friendly. 

1 cup - roughly 200g to 220g. 

Ingredients: Red split lentils
Country of Origin: Australia
Checking local availability