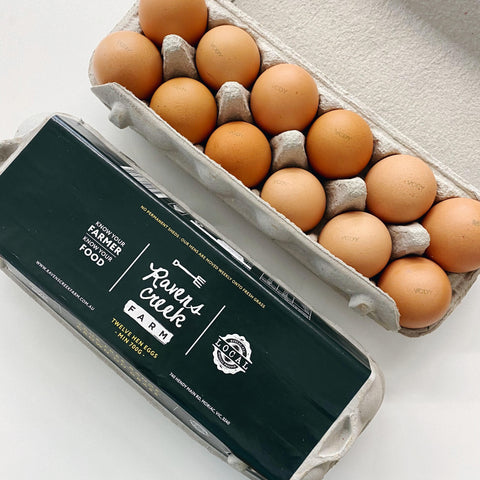 Ravens Creek Farm
Ravens Creek Eggs Dozen 700g
Ravens Creek eggs are laid by a group of happy chooks who roam around the paddocks at Ravens Creek, Moriac during the day, and snuggle up to sleep in their custom made portable shelters at night. 

No permanent sheds - the hens are moved weekly onto fresh grass. 
750 hens per hectare. 
12 x eggs in a carton. 700g.
Checking local availability