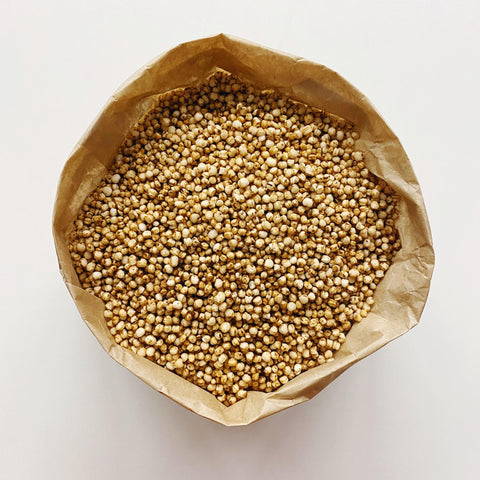 Valerie's Pantry
Quinoa Puffs Organic
Organic quinoa puffs are so handy to have in the pantry. They are naturally gluten free, and are super easy to add to cereals, snack mixes and baking.
They're nice and crunchy! Vegan friendly. 
1 cup - roughly 35g. (To give you a visual - 250g is one of our large paper bags). They are very light! 

Ingredients: Organic quinoa
Country of Origin: Australia
Checking local availability