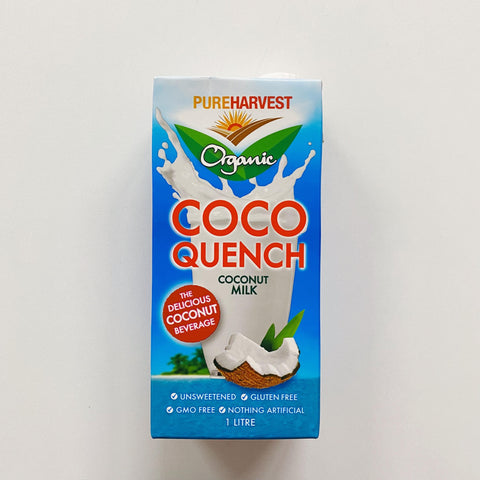 Pure Harvest
Pure Harvest Coco Quench 1L
Coco Quench is a full flavoured non-dairy milk made with organic coconuts. This 100% natural recipe combines the full health benefits of the coconut with organic brown rice. 
The healthy fat and minerals in coconut milk are matched with the sweetness and complex carbohydrates of rice milk to create a delicious, balanced drink. 
Organic, GMO free, gluten free, vegan. 
Ingredients: Filtered water, organic coconut milk (20%), organic brown rice, sea salt
Checking local availability