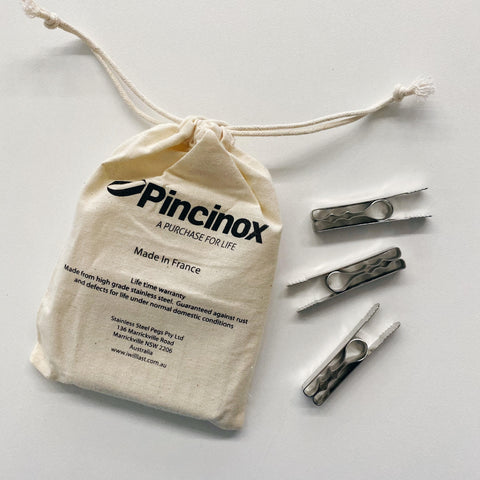 Pincinox
Pincinox Stainless Steel Pegs - 20 Pack
A set of 20 stainless steel pegs designed to last a lifetime. The perfect zero waste laundry essential! 
Made in France from high grade stainless steel, these pegs have a strong grip and will withstand tough Australian conditions. Guaranteed against rust and defects under normal domestic use. 
When comparing to wooden and plastic pegs they do not rot, split, break or go mouldy. 
Comes in a drawstring bag. 
Checking local availability