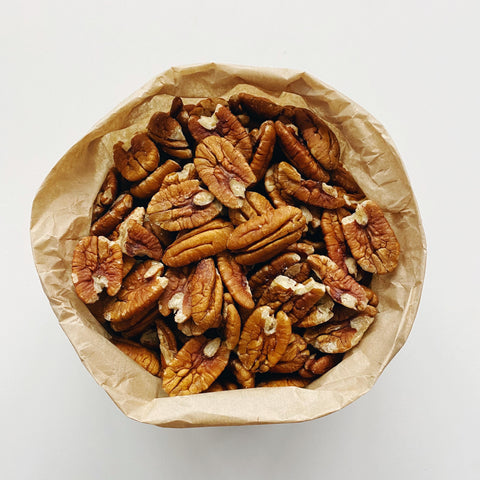 Valerie's Pantry
Pecans
Australian grown pecans have a crisp yet buttery texture. Rich in protein, fibre, and heart-healthy nutrients, these loveable nuts are most often used in decadent desserts, but also make a great snack or crunchy addition to a salad. 
Eat them raw or in your favourite trail mix as a tasty and nutritious snack! 
Naturally gluten free, vegan friendly. 
1 cup - Roughly 120g.
Ingredients: Pecans
Country of Origin: Australia
Checking local availability