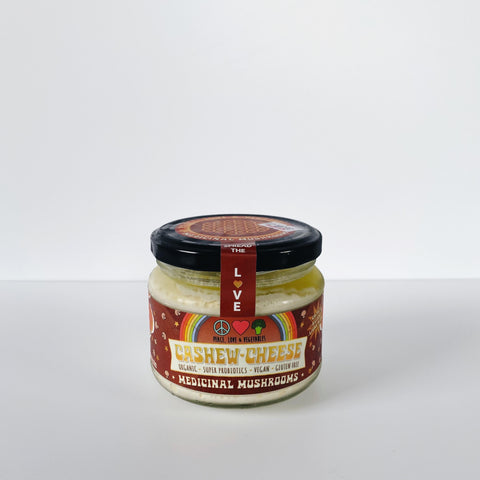 Peace, Love & Vegetables
Peace, Love & Vegetables Medicinal Mushroom Cashew Cheese 280g
Medicinal Mushroom Cashew Cheese not only embodies the benefits of 10 Super Strain Probiotics but is also filled with three of the most highly regarded Medicinal Mushrooms of Ancient Wisdom & Modern Science. Sound too good to be true, well it is.
Raw, vegan, fermented, delicious!
Ingredients: Cashews*, PLV Culture Starter, Button Mushrooms*, Onion*, Miso*, Australian Dried Sea Salt, Lions Mane Extract 16:1*, Reishi Extract 16:1*, Chaga Extract 16:1*, Black Truffle Oil, Porcini, Mushroom Flavour, Olive Oil* (*Denotes Organic).
Checking local availability