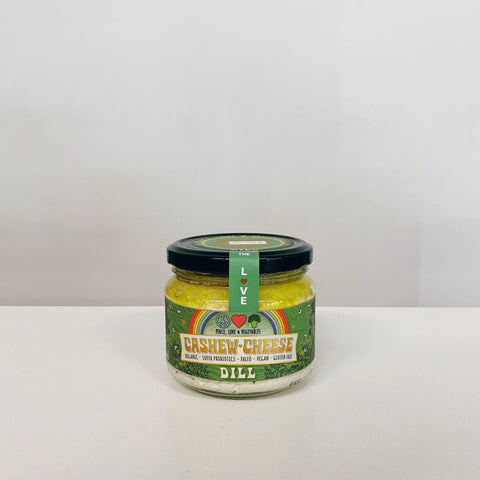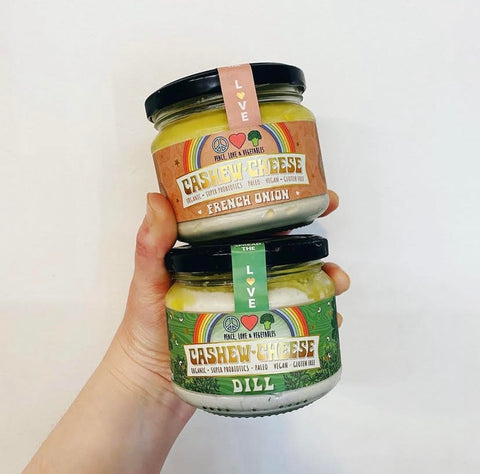 Peace, Love & Vegetables
Peace, Love & Vegetables Dill Cashew Cheese 280g
Peace Love & Vegetables Dill Cashew Cream Cheese is a fantastic alternative to dairy.
This vegan fermented miracle is brimming with probiotics and is a delicious way to improve your gut health. With a smooth, creamy texture it's perfect for spreading, mixing, dipping and dolloping!
It's an excellent source of healthy fats, antioxidants, calcium and magnesium.
Raw, vegan, fermented, delicious!

Ingredients: Organic Cashews, Filtered Water, L-Platarum Culture Starter, Salt, Organic Garlic, Organic Dill, Organic Olive Oil
Checking local availability