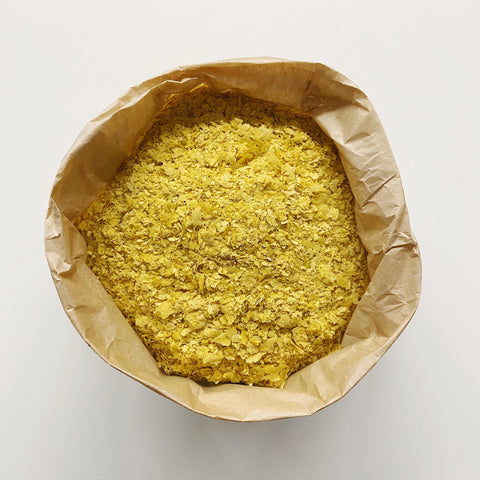 Valerie's Pantry
Nutritional Yeast Flakes
Nutritional yeast flakes (also known as savoury yeast flakes or 'nooch', if you will), are used for their cheese-like flavour. They're hugely popular in vegetarian and vegan recipes. You can add these flakes on top of roast vegetables, in soups, or as a seasoning.
Nutritional yeast flakes provide a source of Vitamin B complex, and protein.
1 cup - roughly 50g. (To give you a visual - 250g is one of our medium paper bags, 500g is one of our large paper bags). 
Ingredients: Inactive yeast
Country of Origin: Product of Estonia, packed in Australia
Checking local availability