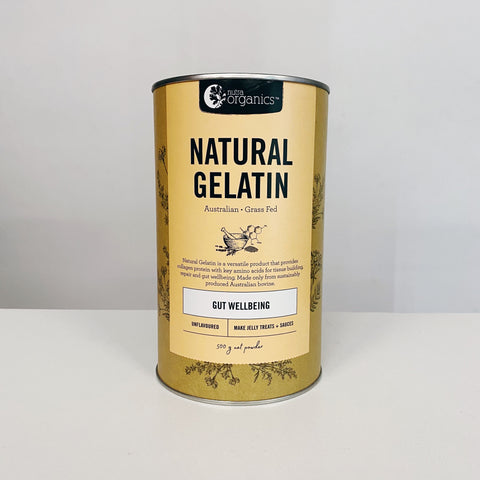 Nutra Organics
Nutra Organics Natural Gelatin 500g
Natural Gelatin is a versatile product that provides collagen protein with key amino acids for tissue building, repair and gut wellbeing. 
Collagen is the most abundant protein in the human body, found in skin, bones, muscles and connective tissue, and begins to degenerate in our mid 20s when we start to show the signs of aging. Gelatin is a form of collegen and naturally contains a large amount of beneficial amino acids that aren't commonly consumed in the western diet, but support wellness from the inside out. 
Made only from sustainably produced Australian bovine. 
Ingredients: Australian Bovine Gelatin (Contains Sulphites (Sulphur Dioxide) due to processing)
Checking local availability