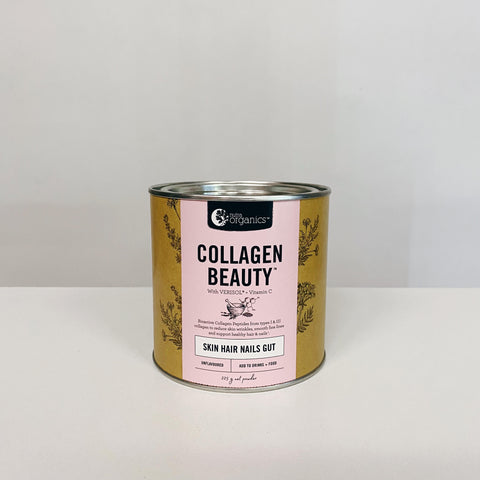 Nutra Organics
Nutra Organics Collagen Beauty 225g
Glow from the inside out with Nutra Organics Collagen Beauty, a natural formulation to reduce skin wrinkles and smooth fine lines, increase skin hydration and elasticity, and support healthy hair and nails. 
Mix 12g (1 tablesppon) daily into any liquid of choice, from smoothies to soups. Collagen Beauty is unflavoured, odourless and dissolves in hot and cold liquid. 
Ingredients: Hydrolysed Collagen Peptides, VERISOL® Bioactive Collagen Peptides, Camu Camu*, Orgen-Zn® Guava*, Horsetail Herb*. *Certified Organic Ingredients Nutra Organics proudly source their bovine collagen from the most sustainable and ethical manufacturer in the world.
Checking local availability