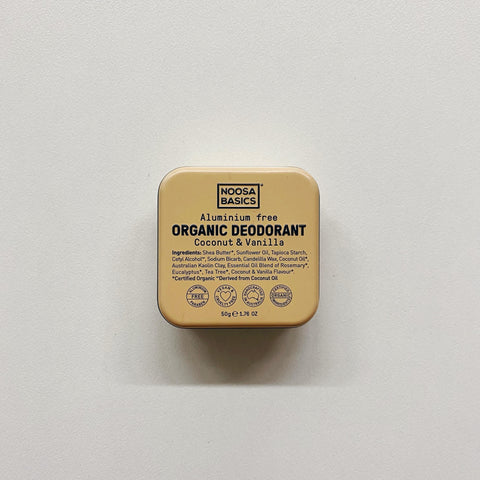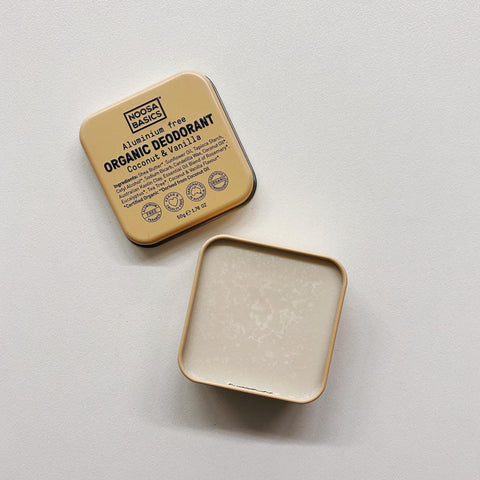 Noosa Basics
Noosa Basics Deodorant Tin Coconut + Vanilla
The Noosa Basics Organic Deodorant Cream in coconut & vanilla is a subtly sweet scented all-natural deodorant wth no added aluminium.
Hand crafted using only 6 pure ingredients, this is hand crafted using bi-carb and tapioca starch to absorb moisture and help kill the bacteria that causes odour. 
Vegan + cruelty free. 
Ingredients: Shea Butter*, Sunflower Oil, Tapioca Starch, Cetyl Alcohol (derived from coconut oil), Sodium Bicarb, Candelilla Wax, Coconut Oil*, Australian Kaolin Clay, Essential Oil Blend of Rosemary*, Eucalyptus*, Tea Tree*, Coconut & Vanilla Flavour*. *Certified Organic
Checking local availability