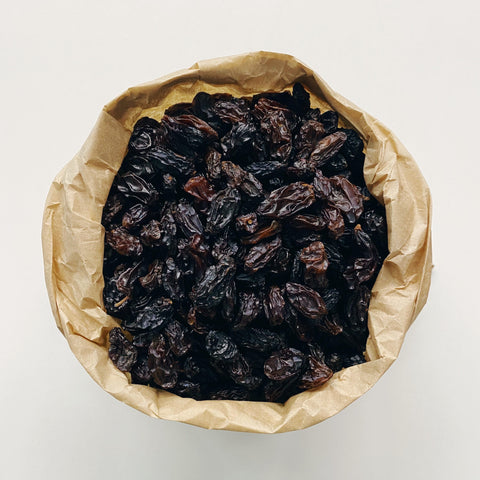 Valerie's Pantry
Natural Raisins
These delicious Australian natural raisins are to die for!
Grown under the Mildura sun, they are rich in flavour, and naturally dark in colour. They are perfect to add to muffins, cakes, cookies, slices, or even adding them to a cheese board!
(Please note, the availability of natural raisins varies throughout the year. Sometimes we are able to get natural raisins (no oil), but other times of the year we can only get raisins with oil.)
Naturally gluten free, vegan friendly. 
1 cup - roughly 150g. 
Ingredients: Raisins, sunflower oil 
Country of Origin: Australia
Checking local availability