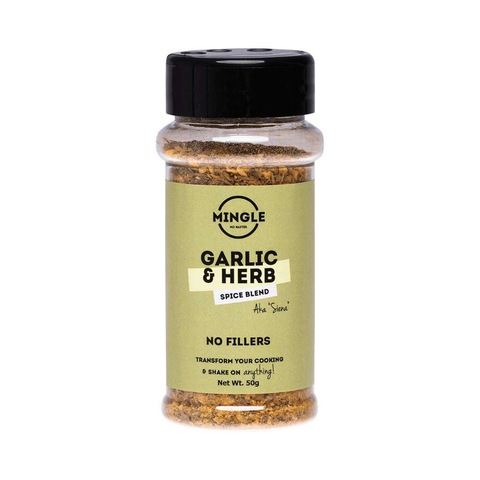 Mingle Seasoning
Mingle Seasoning - Garlic & Herb
Garlic and aromatic herbs, a flavour combination made in taste bud heaven. Add this amazing blend to change any meal from bland to grand.
Mingle Spice Blends are always all natural, always delicious and free from nasty additives. Mingle only uses real ingredients which means their products taste real good!
50g shaker.
Ingredients: Garlic (60%), Coriander Powder, Onion, Black Pepper, Pink Himalayan Salt, Thyme, Roasted Chilli Powder, Basil, Mustard Seeds, Smoked Paprika, Parsley.
Checking local availability