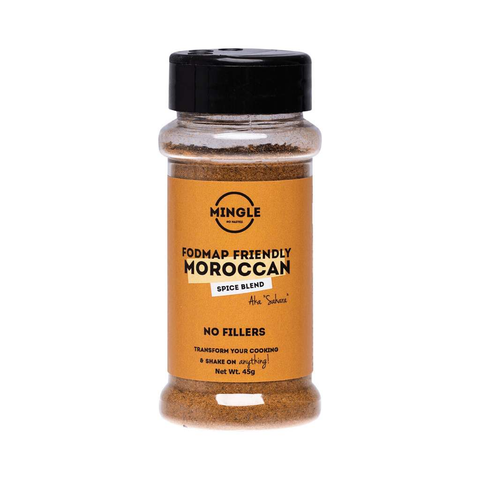 Mingle Seasoning
Mingle Seasoning - FODMAP Friendly Moroccan
The FODMAP Friendly flavour that will bring the Moroccan magic to any meal. With distinct earthy flavours you can transform any protein or vegetable from bland to grand with just a few shakes.
Mingle Spice Blends are always all natural,always delicious and free from nasty additives. Mingle only uses real ingredients which means their products taste real good!
45g shaker.
Ingredients: Cumin, Ginger, Paprika, All Spice, Cinnamon, Parsley, Coriander Powder, Black Pepper, Smoked Paprika, Clove, Pink Himalayan Salt.
Checking local availability