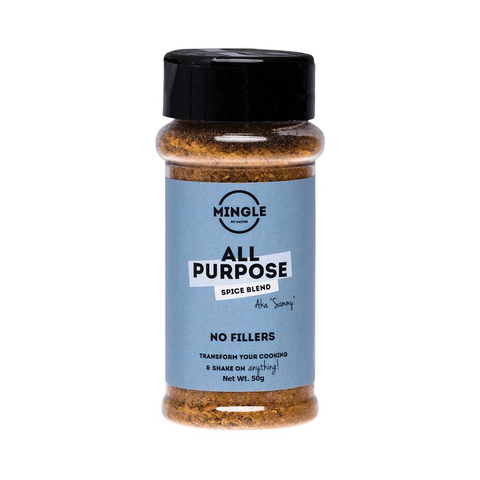 Mingle Seasoning
Mingle Seasoning - All Purpose
Mingle's All Purpose Seasoning is the go-to flavour punch that you can use for every meal. This dials up the flavour on meat and vegetables to the next level. The creations really are endless with this all natural spice blend.
Mingle Spice Blends are always all natural, always delicious and free from nasty additives. Mingle only uses real ingredients which means their products taste real good!
50g shaker. 

Ingredients: Garlic, Onion, Paprika, Cumin, Coriander, Black Pepper, Pink Himalayan Salt, Thyme, Parsley, Basil, Chili, Mustard Seeds, Oregano.
Checking local availability