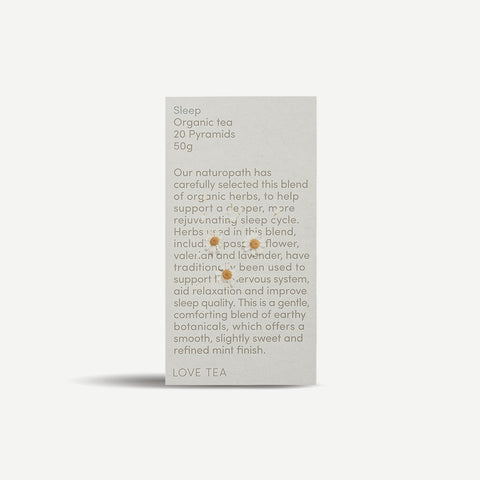 Love Tea
Love Tea Sleep Tea Bags
This is a carefully selected blend of organic herbs, to help support a deeper, more rejuvenating sleep cycle. Herbs used in this blend, including passion flower, valerian and lavender, have traditionally been used to support the nervous system, aid relaxation and improve sleep quality. This is a gentle, comforting blend of earthy botanicals, which offers a smooth, slightly sweet and refined mint finish.
This blend is caffeine free.
20 pyramid tea bags.
Ingredients: Certified Organic Ingredients - Valerian root, licorice root, spearmint, chamomile, passion flower, lavender
Checking local availability